Thank you for all you do!
Please take a moment to tell us all about how you're using the book. If these art and education tools have been useful, please donate to support our project and let us continue our work.
We're so glad you want to use our materials in your important gender education work!
I want you to come speak to my class about gender
What a coincidence! We'd love to come talk about Gender 101 or facilitate our signature social justice "How to change the world in three easy steps" interactive workshop. All creators are trained, professional educators who have presented at Creating Change, the Philly Trans Health conference, and Universities across the country.
We have facilitators in Houston and the San Francisco Bay Area, CA, but we are willing to travel to you! Contact us today for more about our competitive rates and fun workshops.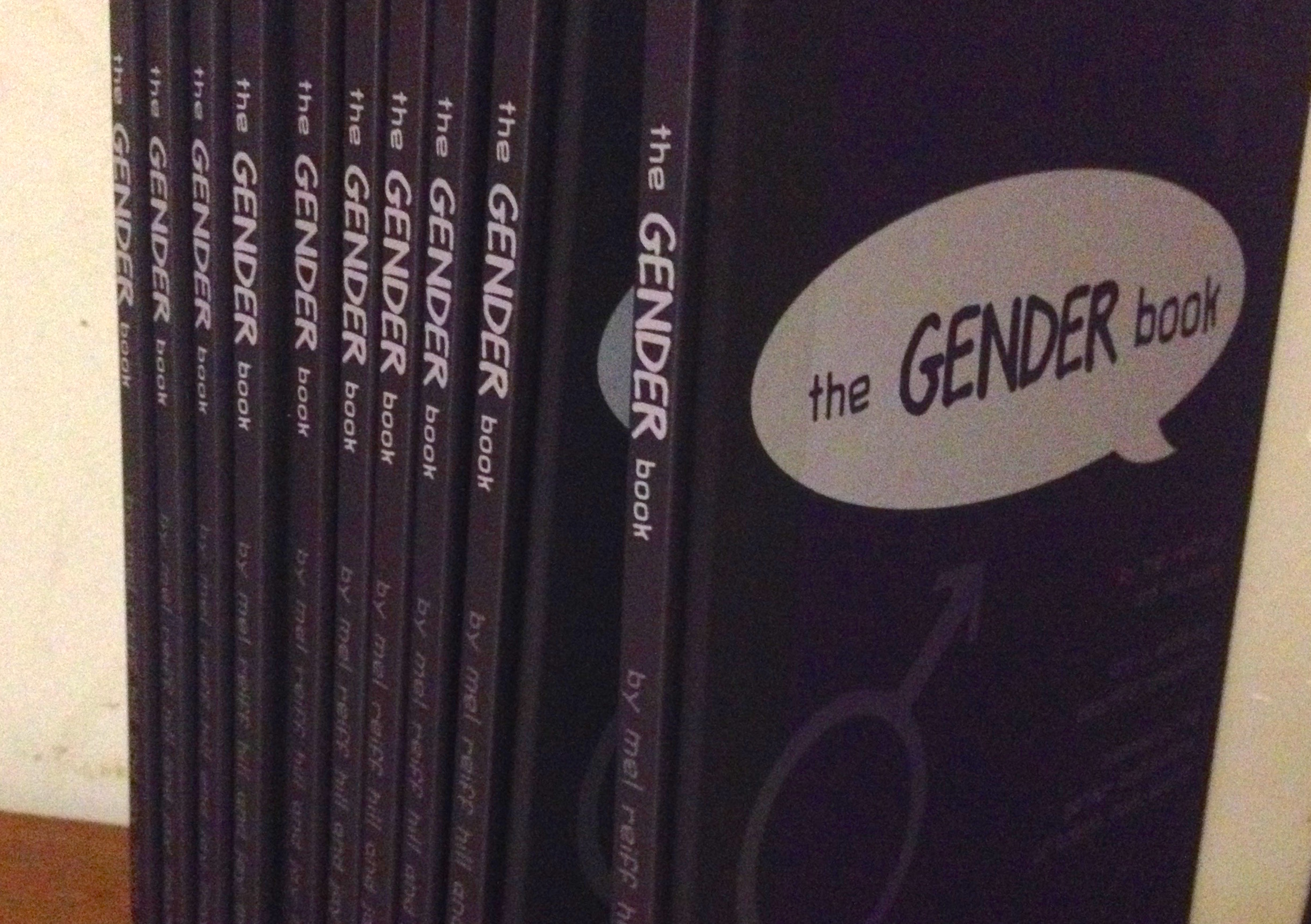 I want to assign this book for my class to read
Awesome! We'd love that. This book is appropriate for kids as well as college students of all ages, especially in women, gender, and sexuality studies departments. We offer $300 in bulk and educator discounts for you to buy a class set.
I want to use a page...
Yes! You have our permission to use the book to help teach your Women and Gender sexuality class at the local college. Yes! Please use our Prezi when you present on gender to your organization. Yes! You may download the images from this site for your own powerpoint or handouts. You have our permission. Thanks for asking! You can learn more about our creative commons licensing here.
Want to use our art or words for-profit, like in your own book or calendar or paid presentation? Contact us and we'll work out a fair exchange.
Please do not distrbute the PDF itself or reprint it in your readers. However, you may send students to our site to download the eBook themselves (free), so they may have an opportunity to support the project. Finally, we offer wholesale discounts to help get the book stocked in your school's bookstore and library. Please connect Robin@thegenderbook.com to your school's bookstore buyer to help set this up.